Scaffold DIA and Scaffold Elements rely on MSConvert to convert vendor-formatted raw files to an open format. Periodically, the version of MSConvert that Scaffold requires will need to be updated. The following article will walk users through the process of updating MSConvert and will apply to those needing to process Thermo Exploris data.
Updating MSConvert

Open the link to download ProteoWizard 3.0.19254 from our website.
Proceed through the installer, making sure to use the "Install for all users on this machine" option.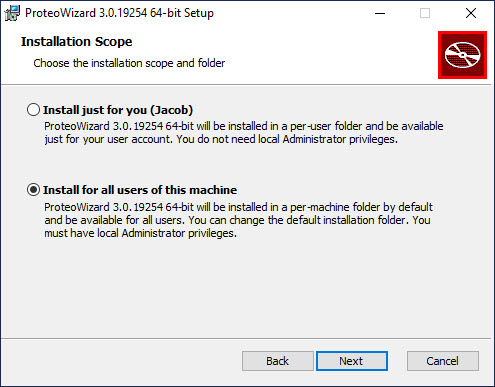 When choosing a destination folder, remove the portion after the last decimal point, including the decimal point.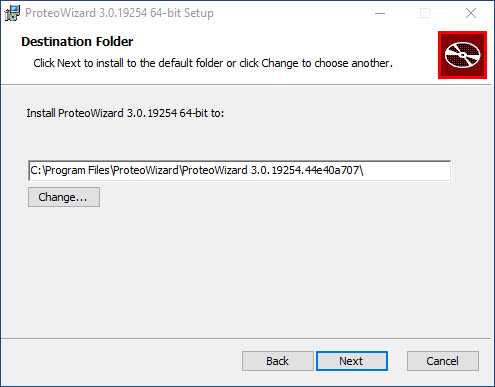 Before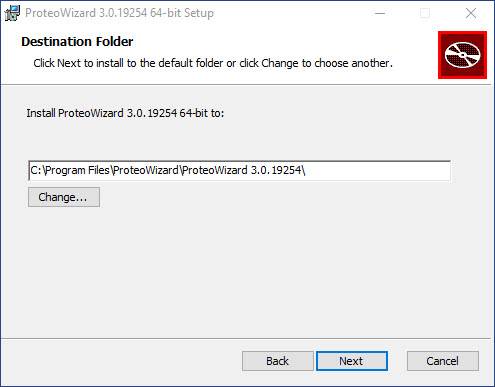 After
Open Scaffold DIA or Elements and navigate to the Edit > Preferences > ProteoWizard tab.
Select the choose button and navigate to the MSConvert.exe file found in the ProteoWizard 19254 folder.
Click Apply.
Restart the program and open the ProteoWizard tab again to confirm the right version was chosen. You can now process data.